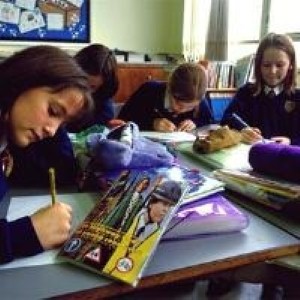 When taking standardized tests, students often get anxious over how they will perform. With the added pressure brought on by the No Child Left Behind Act to pass the tests, a number of pupils may let their fears get the better of them when it comes time to test.
A new study published in the journal, Science, reports that if students write about their anxieties right before they take the standardized tests, they will actually improve their performance.
The researchers took a group of 20 students and had them take two short math exams. All 20 students were given the first test and told to do their best. However, when it was time for the second test, researchers told the pupils that they would get money based on performance and that others were depending on their performance.
Then, 10 students were given 10 minutes to write their feelings before the test, while the other 10 had the time to sit and think to themselves. Those who were able to write their feelings did significantly better than the students who had to sit in silence.
Study author Sian Beilock suggests that these results could provide stress management tips to students who are gearing up for tests, as they now might consider writing down their feelings beforehand.